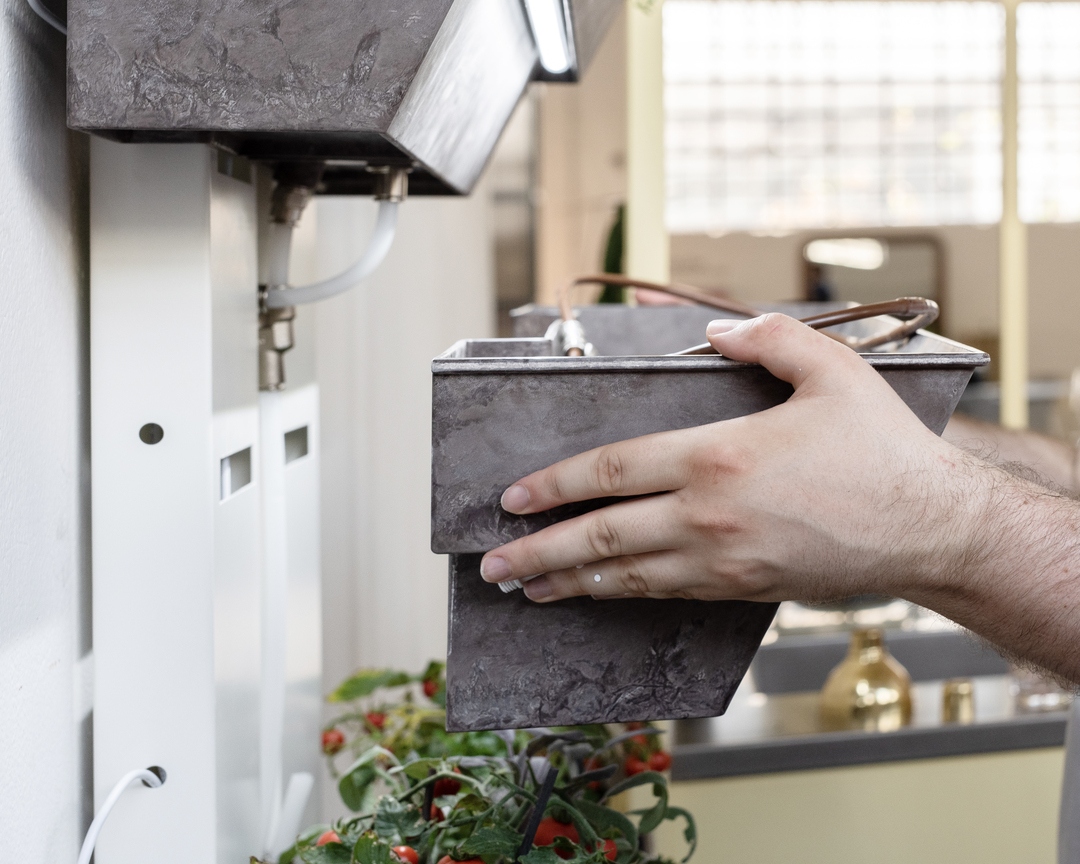 easy set up
Hedera can be easily placed in any environmental situation of space and light and does not require connection to the water pipes.
The lower pot is used as a water reserve with a pump to power the system with an autonomy of 3-5 weeks. The vegetative action of plants is optimized by a specific LED lighting system integrated into the pots.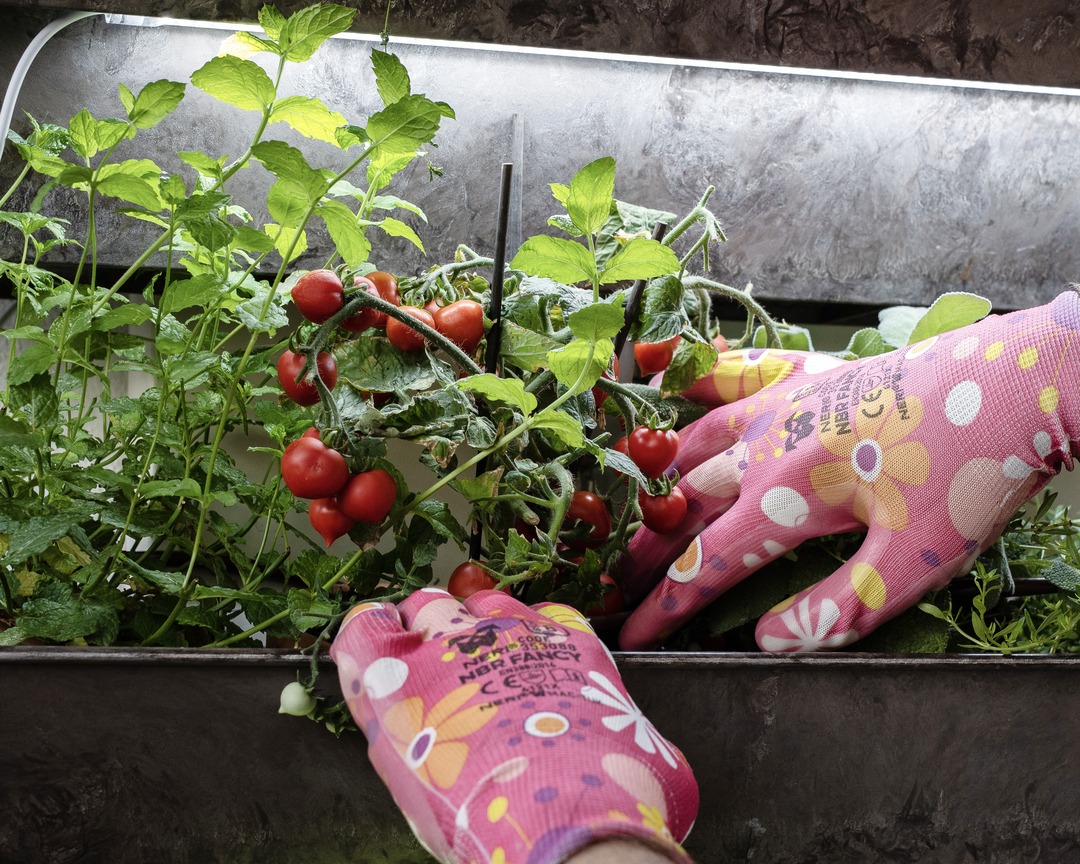 herbs in the kitchen
Hedera is an experience, not just an object. The creation and maintenance of your garden is accompanied by a manual with directions, tips and tricks on which plants you can grow most successfully in Hedera.